May 18, 2016
Don't Be Mistaken… Your Logo is Not Your Brand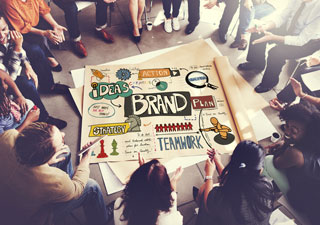 A logo is a visual mark that should act as a company's signature, or identifier. The mark should be memorable and help support the brand. But it is not your brand. Your brand is the overall promise and attributes that your company communicates to customers, employees, and prospects. A well-designed logo will inspire people to learn more about your brand.
A brand is defined by:
What your company stands for, what your purpose is and where driving-force comes from.
Your differentiator—what makes you stand out and what makes you unique in the market.
The aim of your future goals and how you integrate them into everyday work.
Ensuring a good brand reputation is in the details:
Customer service. Your employees are the face of the company.
Online presence. Your website should be easy to navigate and visually represent who you aim to be.
Messaging. Your content should be clear and speak to your customers. It's important that the messaging can be lived up to, otherwise there is a disconnect.
Workspace. Your office environment should be representative of the business' personality.
Logo and visual identity. Graphics should maintain consistency and attract your targeted audience. Your logo should be memorable and appropriate to your business.
A successful logo supports its brand. It should:
Be visually attractive to your target audience.
Be reflective of your company's personality.
Anchor your visual identity and marketing collateral.
Be recognizable and help your company stand out and be unique.
If you feel that your logo and brand are not in alignment, we would be happy to help with a logo redesign or logo refresh to help unite the two. For a detailed review of your brand, a brand study will help to identify the brand perception of your company from the customer's point-of-view compared to the internal opinions held by those within your company. As a result of doing numerous brand studies we find that many companies are surprised to discover a disconnect between internal and external opinions. If the values your brand represents are not aligned to the values of your target audience, your marketing efforts will fall short.