February 15, 2016
Fresh Designs Reflect Spirit and Energy of Saint Mary's School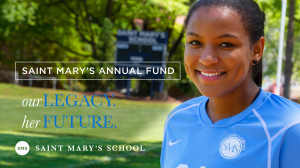 Winnow recently designed a new annual report for Saint Mary's School along with a series of Annual Fund Appeal mailers. Both projects— incorporating their new tagline "Our Legacy. Her Future."—feature six different student profiles with excerpts from interviews with each girl—sharing how the Saint Mary's experience has shaped their journey to becoming confident, intelligent and motivated young women. The series of mailers helped to create a broader awareness of the Annual Fund and helped alumnae to reflect on their own experiences at the School.
Our designs picked up on Saint Mary's School's new brand color palette to create powerful pieces evoking a sense of ownership and pride in their school. The layout of each profile emphasized diverse interests from sports to public policy to artistic endeavors, reinforcing the School's goals of inspiring students to find strength in their own unique passions. The use of large vibrant imagery helped reflect the spirit and energy of the School.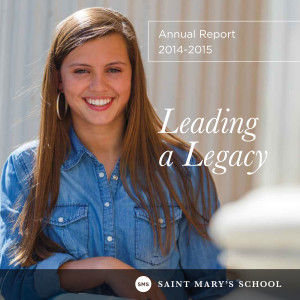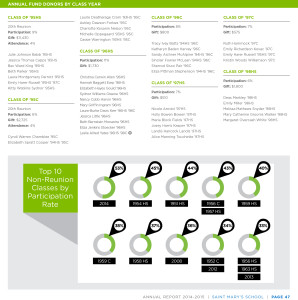 "I write to thank you for your superb work designing Saint Mary's School's Annual Fund appeals and Annual Report. Our goal was to educate constituents about the school while cultivating pride in being part of this vibrant school community. Your fresh, bold, and yet warm designs accomplished that goal and surpassed expectations. Thank you!
We believe we accomplished another goal, which was to expand the school's design vocabulary so that messaging to a donor constituent that spans eight decades is effective and powerful. Again, your designs are pitch perfect."
Jeannie Norris,
Saint Mary's School