January 22, 2014
Organizational Change? Consider Your Brand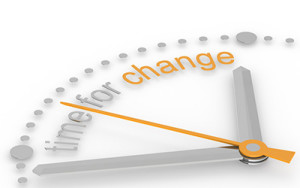 The concept of change in growing organizations has become a constant in today's business environment. Growth requires that organization's change and adapt to potential markets, or consequences will occur.
But luckily, most organizations realize they must be strategic in any change, and in the case of growth, the brand of the organization should be considered. Whether it is reorganization, a merger, or a simple adjustment in the market, customers and prospects should have an expectation that change is in their best interest and will enhance their service or experience.
Organizations should consider their brand in change. Does the market positioning still apply, or will it change as well? Should the overall identity continue to look the same, or does it seem outdated and in need an identity upgrade?
An overall rebrand of the organization will help propel the organizational change in any market. Customer perceptions are extremely important in referral marketing, and it is vital that they are engaged with organizational change.
The five recommendations below will help you consider your brand as a catalyst in change:
Be Proactive in Brand Management – Understand what perceptions exist in the marketplace now with customers and prospects. Evaluate how this will impact a change in the organization.
Revisit Brand Positioning – What core messages need to exist or be developed to support the changes? A simple and authentic message can provide a framework in change management.
Create Storytelling – Brands are tied to emotions, and development of a story will empower employees in the change process. Stories bring the emotional identification alive. Use images and videos in order to link successes to an emotional story.
Review Brand Identity – Does the current visual identity, including logo, imagery and color palette, look dated or not in sync with new positioning? Consider a facelift or complete change depending on market needs. Just because you might have updated the logo a few years ago doesn't mean it really works.
Think In Phases – The change process will not happen overnight, nor should it. It should be a long-term, strategic process that will include continuous reviews and improvement. Allow enough time and plan for implantation in a series of phases, even if it is over a 2-3 year plan.